More info
General
The UPEX® 745 DF is a deep active search system, based on the electromagnetic pulse induction principle designed and produced by us in Germany. The system is used to detect ferromagnetic and non-ferrous metal objects, primarily in unexploded ordnance clearance and subsurface geophysical surveys. With the UPEX® 745 DF, Ebinger completes its traditional range of pulse induction-biased measuring systems as far as resolution and detection depth are concerned. "German innovation from the Ebinger ideas laboratory".
Constructional Features
The circular coil arrangement substantially betters the signal-noise ratio (S/N) up to 50 % and thus allowing a significant increase in detection depth. The 5 time gates and a decoupling of the receiver coils substantially ameliorate detection and resolution. The dimensioning and the geometric arrangement of the inner receiver coils in conjunction with an early measurement also contribute to the enhanced performance and boost the resolution of small, near surface objects. The size and arrangement of the external receiver coils are adapted to the detection of larger and deeper buried targets. The geometric dimensioning of the system implies a significant increase in productivity due to the large scan area covered.
• High detection range
• Signal-noise (S/N) ratio improved by up to 80%
• 8 measuring channels /5 time gates
• Substantially improved resolution
• Geometric separation of the receiver coils
TECHNICAL DATA
Measurement principle : Time domain Transient electromagnetics (TDEM)
Time window : 8 measuring channels/ 5 time gates
Transmitter signal : unipolar rectangular
EM transmitter : vertical dipoles, decoupled coil, Ø 1400 mm
EM receiver : 4 decoupled coils
                    2 decoupled coils, Ø 1300 mm
                    2 decoupled coils, Ø 700 mm
Vertical spacing of receiver coils : 800 mm
Transmitter current : ≥ 22 A
Transmit moment : ≥ 400 Am2
Measurement range : ± (0.1-5000)mV
Dynamic range : ≥ 16 bits
Measurement frequency : 90-130 Herz, selectable
Signal evaluation : Individually or at any difference required
Power supply : System-integrated or external
                       Internal lithium battery 24 V (2 x 4 h operating time)
                       Charging time approx. 4 h for the internal batteries
                       External power supply 24 V (e.g. car battery)
Electronic/control unit : System-integrated or separable
Startup time : approx. 5 min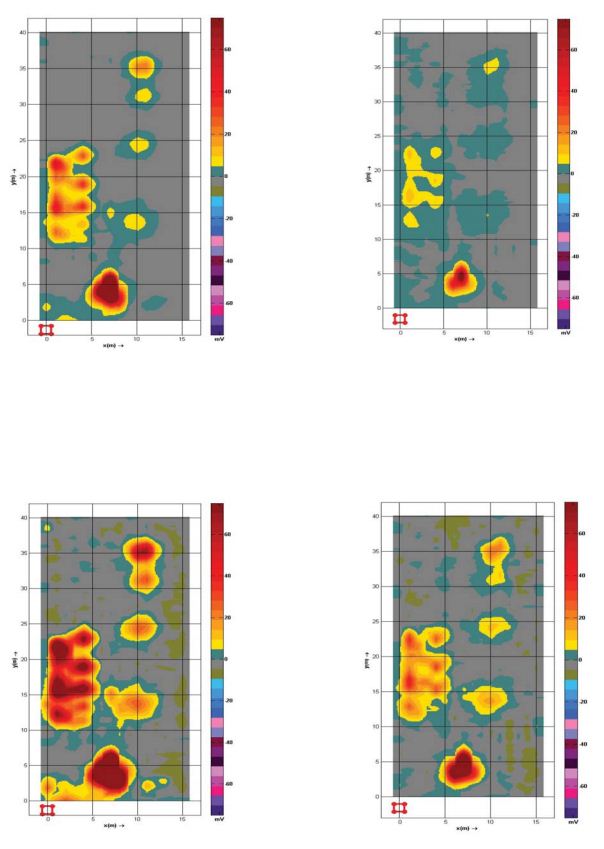 Different time gates